Andy Creech, Payette County Sheriff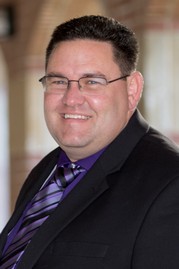 Address: 1130 3rd Ave. N. Rm.101 
Payette, ID  83661
Phone: (208) 642-6006
Fax: (208) 642-0698


 "I will always remain committed to providing excellent service to our community.  Please feel free to contact me if you have any concerns or questions about the Payette County Sheriffs Office."
Mission Statement
Entrusted by the citizens of Payette County, our mission is to provide excellent service and protection through leadership and partnership with the community we serve.
Committed Values
We will uphold the U.S. Constitution, Idaho State Constitution, and the laws of the State of Idaho.
We will always be diligent and calm in the face of danger, dedicated to enhancing the safety of our community.
We will be professionals who strive to be trustworthy and will demonstrate positive values and behavior.
We will seek opportunities for continued education and training to ensure our level of service is achievable.
We will be attentive, compassionate, and courteous to each and every citizen we are called upon to serve.
We are committed to providing a drug and crime free community.
Community Services

The Sheriff's Office provides a wide range of community services to include Fingerprinting, House Checks, Crime Prevention, application of Concealed Weapons Permits, and Work Inmate Program.
 Additional Duties
Brand inspection and enforcement

Enforcing the State Motor Vehicle Licensing Act, to include verification of vehicle identification numbers and inspection of out-of-state cars
Enforce fish and game laws
Register sex offenders within our reporting jurisdiction